Pinterest. It inspires me. I'm not just being dorky... EVERY time I look at all the lovely things, I truly am inspired to get up and CREATE. I may not make everything I pin or see, but it motivates me to go dig through my fabric stash, pull out paint, or find old decorations to revamp! Truthfully, I don't even FINISH every project I start, but it's still fun to try. So here are a few fall inspirations...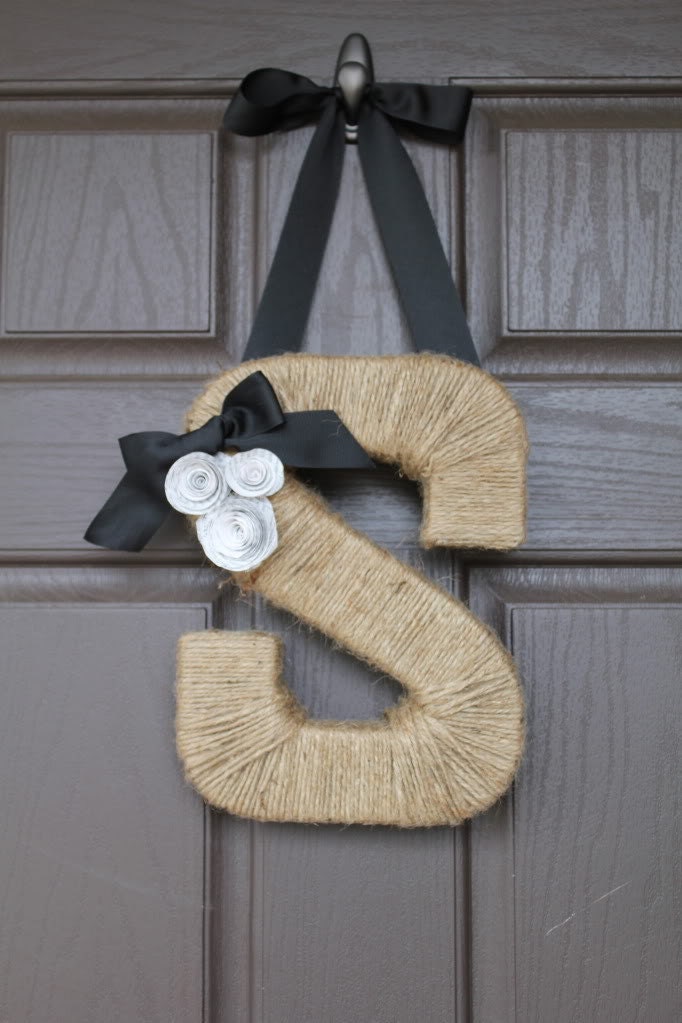 (Although, this looks easy enough to create on your own!!)
(Again, DIY! Foam Wreath. Felt Circles folded in half twice. Glue or Push pins.)
Painted Burlap Banner via
Babble
(made by an etsy seller)
LOVE the Rustic-ness.
Now I'm off to create.